Your local Camberley locksmiths are available to help with any lock related problem.
Tel: Mobile:


Our fully trained LockRite locksmiths aim to be with you within 30-60 minutes with absolutely NO CALL OUT CHARGE!

---
Locksmith Services
Locksmith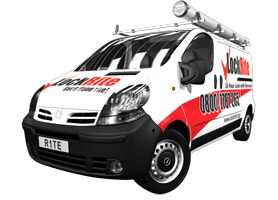 Your local LockRite locksmiths
---
LockRite's locksmith provides professional and affordable services to both commercial and domestic clients.
Our focus on customer service and value for money, makes us the number one choice for major companies and home owners alike.
Our local team cover and all the surrounding areas and are on-call 24 hours a day for all types of locksmithing work, from burglary repairs, to lock-outs.
There's no 'call-out' fee, we aim to get to you within 30 - 60 minutes in emergencies, and we're available 24 hours a day.
---

"...within minutes had gained access to our property without causing any damage... A most satisfactory outcome - many thanks."
Mr & Mrs. Martin
"...he did an excellent job putting a new lock on for me, and I am very satisfied with all the service I received...I shall certainly recommend LockRite to anyone."
Mrs Sibanda
"He was excellent. I would recommend him to anybody"
Mr Fisher
"...very punctual, friendly and helpful. We would recommend him to anyone - a very pleasant workman to have in one's house."
Ms. Hill

Calling our 0333 number costs the same as dialling a standard geographic 01 or 02 number from a landline or mobile phone. This means no nasty charges from your mobile phone operator, and most will even allow this number to be called within inclusive minutes bundles. Call us with confidence!
Click here for more information on 03 numbers.

Credit/Debit card payments are subject to a 3% surcharge
Browse our full UK coverage index here
© Copyright 2018 LockRite Locksmiths Ltd · Registered in England Co. No. 06345788 · Reg Office: 8 Christow Road · Exeter · EX2 8QP
Wikipedia "Locksmiths" - LockRite Locksmiths - LockRite Locksmith London
Locksmith